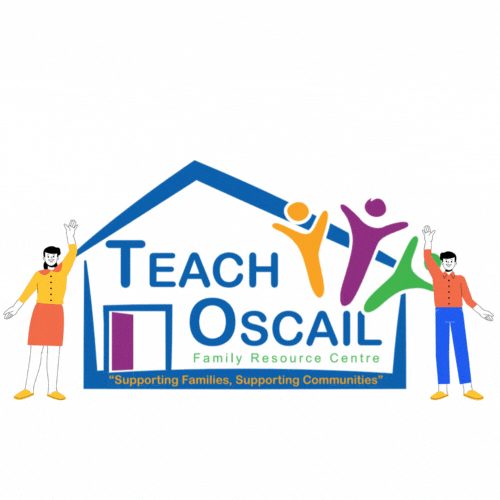 Supporting Families, Supporting Communities
Teach Oscail Family Resource Centre was established in the year 2000. In April 2018 we relocated to 31 Church Street in the heart of Cavan Town. Our new location offered us the space to develop our services. Within the last 3 years Teach Oscail has gone from strength to strength and our staff team has grown from 3 staff members to an unbelievable 30 people in our team enabling us to offer a host of supports within the community.
Meaningful Work. Unforgettable Experiences.
Mon : 9am - 8pm
Tues: 9am - 7pm
Wednesday : 9am - 5pm
Thursday : 9am - 5pm
(5pm-7pm Closed Youth Group)
Friday: 9am - 1pm
Sat : Closed
Sun : Closed
Contact Teach Oscail Family Resource Centre