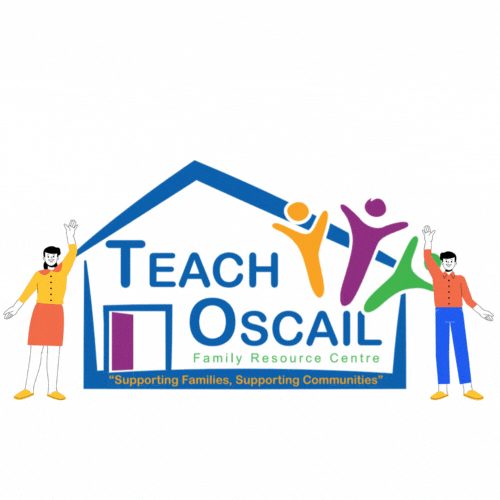 31 Church STreet Cavan Town
Supporting Families,
Supporting Communities
beacon
Family support
The Family Support Team provides a one-to-one service to support children and families. Each family identifies their own needs and develop a plan with their Family Support Worker using the Outcomes Star which is an evidence-based tool designed to support positive change and greater well being. Our team can offer parents practical and emotional solutions in a safe and friendly environment. We have a wealth of experience and knowledge in parenting skills, managing your home life, working on personal development & confidence building. We will advocate for you and your family when you are working with other agency's or services to ensure the best outcome for your family.
​
​
For more information regarding family support please contact Teach Oscail directly.
​
This service is supported by Tusla.
The Meitheal model brings together a 'team around the child.' The lead practitioner (the key worker with the family,) will identify a child's needs & strengths & that of family unit enabling them to receive appropriate support that they can access easily & co-ordinated.
Parents Plus Early Years Programme
An evidence based parenting course promoting confidence, learning & positive behaviour in children aged 1- 6 years.
Parents Plus Children's Programme
An evidence based parenting course promoting confidence, learning & positive behaviour in children aged 6 -11 years.
Parents Plus Adolescents Programme
Get in contact with our office for more informaion.
Parents Plus Parenting When Separated Programme
A practical & positive evidence-based course for parents who are preparing for, going through or have gone through separation or divorce.
Parents Plus Working Things Out Programme
An evidence-based CBT programme for adolescents (aged 11 to 16,) promoting positive mental health and teaching coping skills to overcome specific problems.
Parents Under Pressure Programme (PUP)
A parenting programme specifically developed for families who are facing multiple adversities including parental substance abuse, mental health problems, family conflict and severe financial stress.
Well-ness to Recovery Action Plan (WRAP)
The Wellness Recovery Action Plan (WRAP) is a plan, which teaches you how to keep yourself well and empowers you to take control of your physical and mental health and overall wellness.
Non-Violence Resistance (NVR)
Addresses violent, destructive & harmful behaviours in children & adolescents.
NVR can help parents & carers overcome their sense of helplessness by developing a support network that will stop violent & destructive behaviours both in and out of the home.
The Drop-in service is a confidential space for parents and families to call in for a listening ear, receive support about issues or concerns & signposting to relevant services they may need.
​
Time: 10am to 12.00pm
Date: Every Monday
(Due to Covid-19 restrictions the Drop-in Service is by appointment only, please ring the office to book a space.)
31 Church Street
Cavan Town
H12 H049